About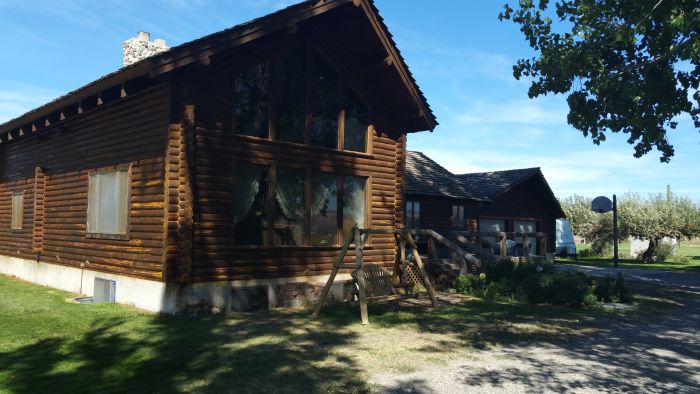 I was born and raised in rural Idaho, but consider western New York my home. I learned how to work hard from a young age, and work was something we did as a family. My family spent hours building our own log home, and it's a source of pride because it contains our literal blood, sweat, and tears. I didn't realize that other kids didn't wake up Saturday mornings and climb scaffolding to run electrical wiring or weather-proof the logs. When I was a teenager, my friends often spent nights sleeping under the stars on our trampoline, and first thing in the morning we were all expected to start working on the house. Needless to say, my friends did everything they could to have sleepovers at their houses, so we could sleep in and play videos games!
My parents instilled a strong desire in me to get the best education possible. I completed my undergraduate studies at Brigham Young University-Idaho, followed by a Master of Music degree at the University of Tennessee – Knoxville, and I completed my Doctorate of Musical Arts at the Eastman School of Music. After spending two years teaching in higher education, I decided to return to the Simon School of Business to pursue an MBA, with concentrations in Entrepreneurship and Strategy. Currently, I work for an education technology start-up called Puls Learning, where I serve as the president and CEO.
In my youth, service was something expected and which I grew fond of doing. I was heavily involved in the Boy Scouts from ages 8 to 18, and, as an adult, I've volunteered many hours for the Boy Scouts as a local troop leader. When I was 19 years old, I dedicated two years of service in remote areas of the Philippines. I loved working with school children, communities, and elected officials to improve the lives of the people there. I still love volunteering in schools, and I spend as much time as I can with my boys at their schools.
My family and I hail from the working-class of America. We are construction workers; teachers; police officers; health aides, county road employees; engineers; nurses; and small business owners. I've witnessed many strong examples of work ethic, and I was taught that giving 100% is mandatory and going the extra mile is expected.
Perinton is currently my home, but I've lived in the Southwedge and spent many hours downtown working, studying, and enjoying all that Rochester has to offer, I love this area. The people are amazing, the location is beautiful, and I want this to be the place where my two boys grow up. I want to dedicate my efforts to fight for our families and our community across the nation. It's time for a new kind of leadership, a leader that works for the people not for only their party, corporations, and special interests.
There is change to be had, and I'm ready to work with you to get things done. I want us all to have economic and educational opportunities that strengthen our community and build a future that we all can be proud of.